Remote Sensing
Capturing & Processing Remotely Sensed Data
Our remotely sensed image processing facility is updated with latest technologies and is implemented by highly experienced and qualified staff. We are capable to utilize spatial, spectral and temporal properties of the remotely sensed images for spatial data generation to enhance the GIS activities.
Image pre-processing

---

Well experienced in:
●&nbsp &nbsp Geometric, Radiometric and spatial &nbsp &nbsp &nbsp &nbsp &nbsp &nbsp &nbsp calibration of images, which, allows &nbsp &nbsp &nbsp &nbsp &nbsp &nbsp &nbsp trends in land-cover to be quantified &nbsp &nbsp &nbsp &nbsp &nbsp &nbsp automatically.
●&nbsp &nbsp Seamless Mosaicing of images.

Image Classification

---

We offer accurate maps produced by diverse image classification techniques such as:
●&nbsp &nbsp Object Oriented
●&nbsp &nbsp Supervised
●&nbsp &nbsp Visual Interpretation.

Digital Elevation Model (DEM)

---

We are experienced in DEM generation from very high resolution stereo images

Image Capturing using UAV

---

Provides services and consultancy in using Unmanned Aerial Vehicles for Earth Surface Imaging and Observation.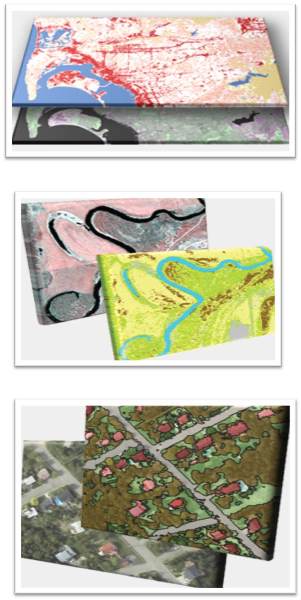 Our Valued Clients
We work closely with a wide range of clients from different sectors and regions across public sector, private sector and local and national governments.