Land Survey Services
Geotech with reliable and professional survey techniques
GeoTech has a more than 10 years of proven record of reliability and professionalism in Land Survey. Our Land Survey team comprises of highly experienced staff and are equipped with high precise Differential GPS, Total Stations, Auto Levels and other survey accessories.
Topographic Surveys

---

Topographic Surveys are used to identify and map the contours of the ground and existing features on the surface of the earth or slightly above or below the earth's surface. High precision GPS receivers are used in RTK mode to capture the elevation data.

Setting Out

---

Setting Out is the process of defining the reference points and markers that will guide the construction of new structures such as roads or buildings.

Establishing of Ground Control Points

---

A Ground Control Points are the referral points for any construction projects. We have proven our ability in building reliable Ground Control Points using both RTK and Static Survey techniques.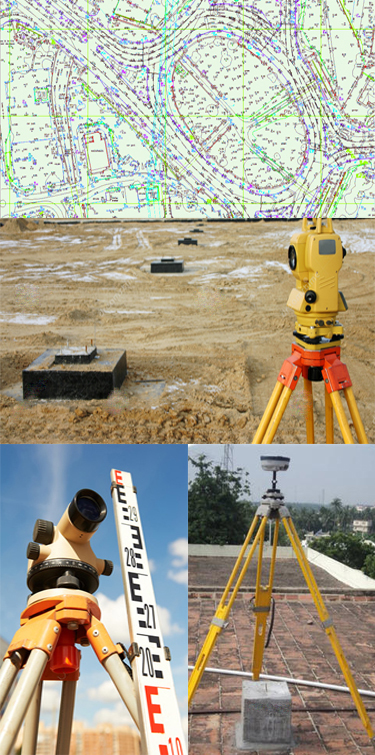 Our Valued Clients
We work closely with a wide range of clients from different sectors and regions across public sector, private sector and local and national governments.